Oxford Cambridge Arc Consultation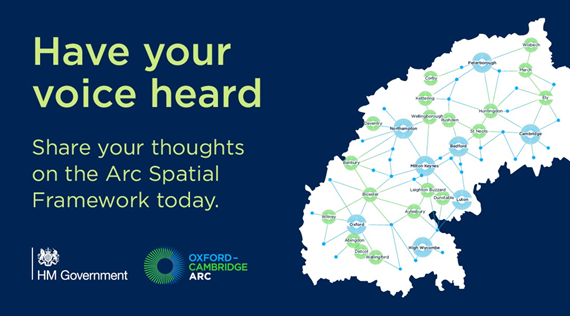 A public consultation for local people, organisations and stakeholders to share their views on the Oxford Cambridge Arc has been launched by government. It's the first of three consultations that will help inform a new Spatial Framework over the next two years. A digital platform has been created to make it quick and easy for people who live, work, and have an interest in the area to share their thoughts. More information on the consultation is available on GOV.UK.
The consultation closes at 11:45pm on 12th October 2021.