Proposed gas tanker "off-loading facility" with 4 HGV bays to operate 24 hours a day, 7 days a week.
At: Southen Gas Network (SGN) Depot, Bletchley Road
Planning Application Reference: 20/03539/APP
For: Installation of a gas tanker off-loading facility for injection of renewable gas into the national gas distribution network.

As more information becomes available this page will be updated. Last updated 3rd November 2020
Thanks to everyone who has taken the time to object to this application. There have now been over 650 objections.
The parish council considered this at a special meeting on 27th October and unanimously agreed to object. This seems to be a poorly thought out proposal in a very unsuitable location, so close to houses. More information will be published here as it becomes available. We urge residents in and around Newton Longville to register their objections with Buckinghamshire Council using the link below.
You may view the plans online using the link: http://bit.ly/GasTankerBletchleyRoad and make comments on it. You may also view what others have said in their comments on the application. Or, search on the Buckinghamshire Council planning applications website using the above reference number, or write to Buckinghamshire Council, Planning Services, The Gateway, Gatehouse Road, Aylesbury, Bucks, HP19 8FF.
A Facebook page Say NO to the development of the SGN gas depot Newton Longville has been set-up.
What is biogas? See website of The Official Information Portal on Anaerobic Digestion and Wikipedia
What is gas flaring? "Gas flaring is a combustion device to burn associated, unwanted or excess gases and liquids released during normal or unplanned over-pressuring operation in many industrial processes, such as oil-gas extraction, refineries, chemical plants, coal industry and landfills. Gas flaring is a significant source of greenhouse gases emissions. It also generates noise, heat and provided large areas uninhabitable." Source: Suez University, Egypt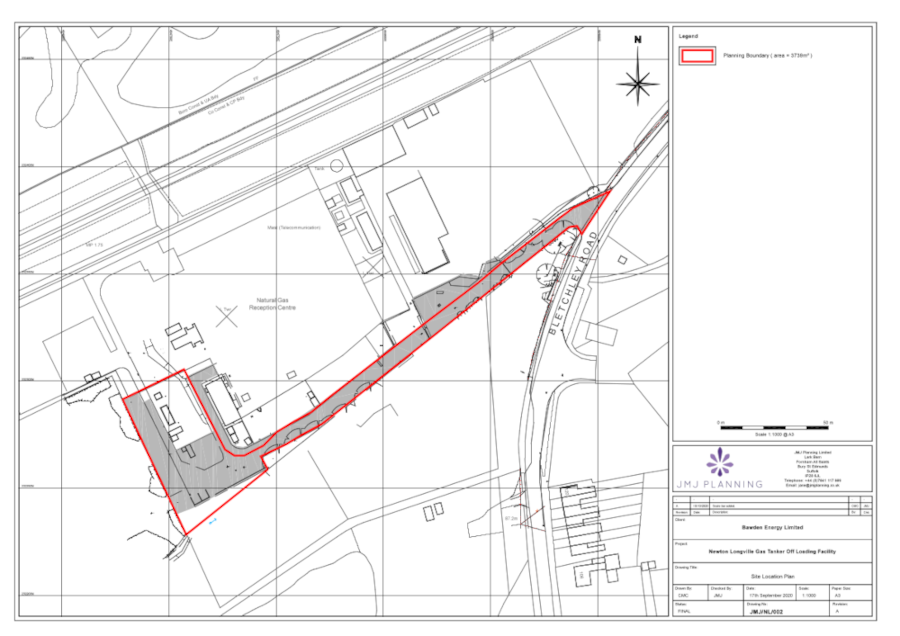 Site Location Plan
Late on Monday 19th October the parish council were notified of the above planning application. Despite what is proposed, so close to residential properties, there has been no pre-consultation with either Newton Longville Parish Council, Buckinghamshire Council, now (given the location on the edge of Milton Keynes) have the consulted West Bletchley Council or Milton Keynes Council.
Whilst it is for Buckinghamshire Council to make a decision on the application, the Parish Council will be taking a robust approach. We have already been in discussion with Greg Smith MP and local Buckinghamshire Councillors Ben Everitt and Scott Raven about this which appears to be a very inappropriate development.
Some of the plans from the application are below, to look at the full scale version of the in more detail and other plans and documents, download them from the Buckinghamshire Council website using the link above.
Thank you to those residents who have already made comments on the application.
Currently the closing date for comments to be made to Buckinghamshire Council is 13th November, but we intend challenging this and believe more time will be needed
Useful general guidance about commenting on planning applications is available from the links below:
CPRE Campaign to Protect Rural England: How To Respond To Planning Applications: an 8-step guide
FOE Friends of the Earth: Planning Applications: a campaigner's guide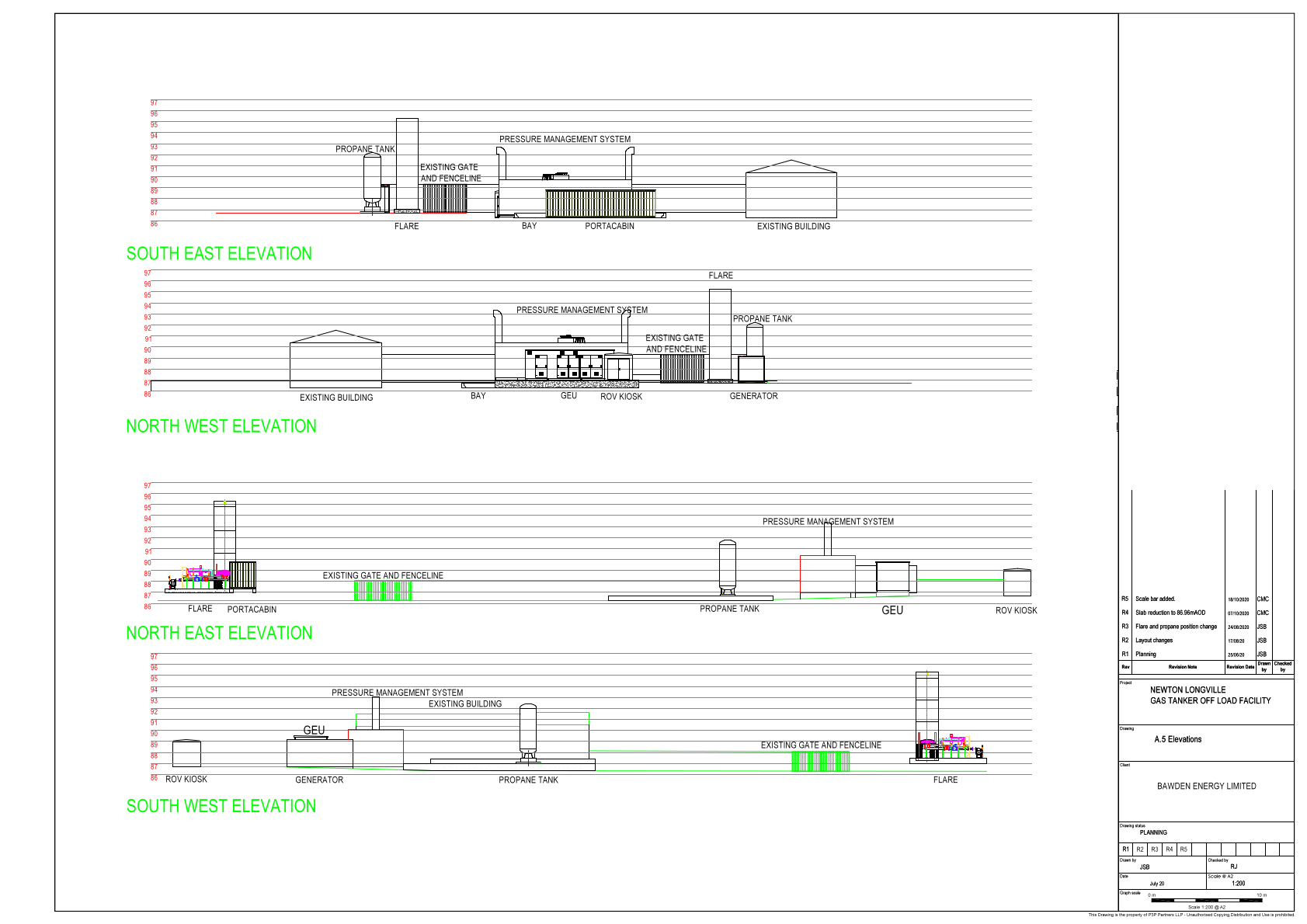 Elevations Plan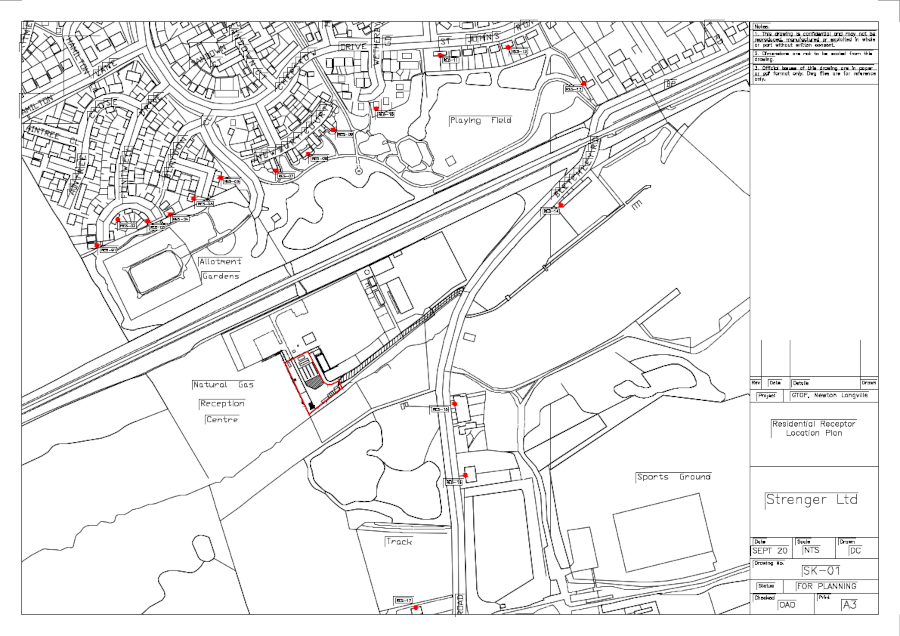 Lighting Assessment Residential Receptor Location Plan Plan