Dear Resident,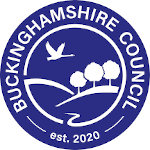 Many of you will have watched the Prime Minister's televised address on Monday evening, when he announced that the whole country has again been placed into a full lockdown.
This means that we must all now stay at home, other than for a few specific reasons. It means that schools and colleges have switched to remote learning and that everyone should work from home if it's possible to do so. People who are Clinically Extremely Vulnerable have been advised to shield once again for this period.
This is really tough for everyone and I fully recognise that. Whether you're a vulnerable person worried about your health, someone who might be feeling more isolated or anxious, a working parent juggling home schooling or a business owner who's already faced months of severe challenges, this is hard on us all. But, I want us all to hold onto the fact that we are not in the same place now as we were last March. We now have a vaccination programme which is underway and this means we can look to a much brighter future in the months ahead. This programme is managed by the NHS, who decide when, where and to whom the vaccine is given.
Buckinghamshire Council is actively assisting the NHS with project management and other logistical support. We already have three sites open providing vaccinations and a further two are opening on Wednesday in Chesham and High Wycombe. Additional sites are then expected to open in other parts of the county in the next couple of weeks. This means we will then have facilities available covering the whole county. The wider roll out of the vaccine should begin to help to ease the burden on local NHS services.
Read more: Update on fighting coronavirus in Buckinghamshire
Press Release from Buckinghamshire Council 6th January 2021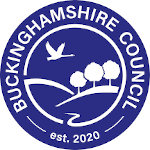 If you want to question council bosses about how your council tax is spent, you can do next week as part of the robust scrutiny process of Buckinghamshire Council's billion pound spending plans.
Everything from Covid to children's services and roads to regeneration goes under the microscope over three days of intense scrutiny as the Leader and his cabinet account for their spending proposals from 1st April 2021.
Seen as one of the most exhaustive processes used by any council, the Budget Scrutiny Select Committee Inquiry's work will cover every area of spending on services to challenge whether the right amount is being spent in the right way at the right time.
The special select committee, made up of cross-party councillors, will question every cabinet member on the details of each of their portfolio spending plans. The committee also invite questions from Buckinghamshire residents, businesses and community groups to feed into the discussions. Questions for any of the sessions should be submitted in advance by e-mail to This email address is being protected from spambots. You need JavaScript enabled to view it.. Questions can also be submitted to @buckscouncil on the Council's Twitter and Facebook sites. Questions should be submitted by 9.00am on Monday 11 January. As much time as possible will be set aside for public questions and every session can be viewed live via webcast
The details of the three, all-day sessions are:
Monday 11 January
10.30am, Leader, Martin Tett
11.45am, Capital spending, Katrina Wood, John Chilver
2.00pm, Children's services, youth provision and education, Mark Shaw, Anita Cranmer, Tony Green
3.30pm, Adult social care and public health, Angela Macpherson,Gareth Williams
Tuesday 12 January
10.00am, Planning and environment, Warren Whyte, Bill Chapple, Patrick Hogan
11.15am, Economic growth, regeneration and property & assets, Steve Bowles, John Chilver, Martin Tett
1.00pm, Highways, transport and logistics, Nick Naylor, David Martin
1.45pm, Strategic transport and infrastructure, Nick Naylor, Martin Tett
2.45pm, Resources, Katrina Wood
Thursday 14 January
10.00am, Culture, sports and leisure, Patrick Hogan, Clive Harriss, Gareth Williams
11.15am, Neighbourhood services, Bill Chapple, Fred Wilson
12.15pm, Housing and regulatory services, Isobel Darby, Fred Wilson
2.00pm, Deputy Chief Executive service, Martin Tett, Gareth Williams (localities), Katrina Wood
2.45pm, Leader and conclusions, Martin Tett
Select Committee Inquiry chairman Ralph Bagge, who is heading up the budget scrutiny process, is urging people to send in their questions. "We all have a view about what should be spent on local council services, so I welcome people joining in to make sure we have our priorities right. It's hugely important, particularly with the pressures of the ongoing pandemic, that our budget for the next financial year is robust, that we are balancing the books, and that it serves the needs of the county and our residents in the best way possible."
The full programme for the three select committee meetings, together with all the background papers, is available here
Following the scrutiny process, the Select Committee will produce a final report listing the recommendations which will be presented to the Cabinet on 16 February. Final budget decisions, including the level of Council tax for 2021/22, will then be made by the full Council at its meeting on 24 February.
Monday 4th January 2021
In an address to the nation at 8pm this evening, the Prime Minister has announced a national lockdown and instructed people to stay at home to control the virus, protect the NHS and save lives.
Initial guidance on what you can and cannot has been published.
The decision follows a rapid rise in infections, hospital admissions and case rates across the country, and our hospitals are now under more pressure than they have been at any other point throughout the pandemic.
This drastic jump in cases has been attributed to the new variant of COVID-19, which our scientists have now confirmed is between 50 and 70 per cent more transmissible.
On 4 January, there were 26,626 Covid patients in hospital in England, an increase of over 30% in one week, and the April 2020 hospital admissions peak has now been surpassed by 40%.
The case rate in England up to 29 December was 478.5 per 100k, three times higher than on 1 December when the case rate was 151.3.
On 3 Jan, 454 deaths were reported, with 4,228 over the last 7 days – a 24% increase on the previous 7 days.
This afternoon, the four UK Chief Medical Officers have advised that the COVID threat level should move from level four to level five, indicating that if action is not taken NHS capacity may be overwhelmed within 21 days.
The Prime Minister praised everyone's collective efforts to get this virus under control, emphasising the great national effort to fight Covid. Despite this, the pressure on our NHS, rapidly rising infection rates and hospital admissions due to the new variant mean that another national lockdown is sadly necessary.
From tomorrow, people will only be allowed to leave their homes for the following reasons:
shop for basic necessities, for you or a vulnerable person.
go to work, or provide voluntary or charitable services, if you cannot reasonably do so from home.
exercise with your household (or support bubble) or one other person, this should be limited to once per day, and you should not travel outside your local area.
meet your support bubble or childcare bubble where necessary, but only if you are legally permitted to form one.
seek medical assistance or avoid injury, illness or risk of harm (including domestic abuse).
attend education or childcare - for those eligible.
From tomorrow, all primary schools, secondary schools and colleges will move to remote learning, except for the children of key workers and vulnerable children. While children are still very unlikely to be severely affected by COVID-19, the government recognises that schools must be included in the restrictions in order to have the best chance of getting the virus under control as schools can act as vectors of transmission, causing the virus to spread between households when rates are high.
Schools will be required to provide remote education for those learning at home.
Early years settings such as nurseries, alternative provision and special schools will remain open and vulnerable children and children of critical workers can continue to use registered childcare, childminders and other childcare activities.
The government is also advising the clinically extremely vulnerable to begin shielding again, and letters will be sent to individuals with advice on what this means for them.
All non-essential retail, hospitality and personal care services must close, or remain closed. Restaurants can continue delivery, takeaway or click-and-collect of food and non-alcoholic drinks, but venues will no longer be able to serve takeaway or click-and-collect alcohol.
Essential shops and garden centres can remain open. Entertainment venues and animal attractions such as zoos must close, but the outdoor areas of venues such as heritage homes and botanical gardens can remain open, to be used for exercise. Playgrounds may also remain open.
Places of worship can also remain open, but you may only visit with your household.
Read more: COVID - New lockdown
Statement from Buckinghamshire Council 31st December 2020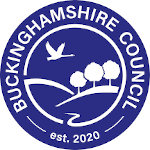 Anita Cranmer, Cabinet Member for Education and Skills, said: "Buckinghamshire's schools are not on the government list for a delayed start. The delayed start is only being used as a last resort and - with the exception of some guidance that has been issued for secondary schools – does not apply to all Tier 4 areas.
Read more: Guidance for pupils returning to school for the Spring Term
Latest update on grants available from Buckinghamshire Council to support during current COVID-19 restrictions. There are 3 grants available for businesses that have a rateable value.
Local Restrictions Support Grant – closed (for businesses who are mandated to close because of Tier level restrictions) – if you are a business rates payer that has been forced to close during national or local restrictions, you may be eligible for this grant – please find further information here.
Read more: COVID Closures - grants available to businesses