Press Release from Buckinghamshire Council 6th January 2021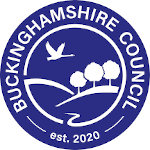 If you want to question council bosses about how your council tax is spent, you can do next week as part of the robust scrutiny process of Buckinghamshire Council's billion pound spending plans.
Everything from Covid to children's services and roads to regeneration goes under the microscope over three days of intense scrutiny as the Leader and his cabinet account for their spending proposals from 1st April 2021.
Seen as one of the most exhaustive processes used by any council, the Budget Scrutiny Select Committee Inquiry's work will cover every area of spending on services to challenge whether the right amount is being spent in the right way at the right time.
The special select committee, made up of cross-party councillors, will question every cabinet member on the details of each of their portfolio spending plans. The committee also invite questions from Buckinghamshire residents, businesses and community groups to feed into the discussions. Questions for any of the sessions should be submitted in advance by e-mail to This email address is being protected from spambots. You need JavaScript enabled to view it.. Questions can also be submitted to @buckscouncil on the Council's Twitter and Facebook sites. Questions should be submitted by 9.00am on Monday 11 January. As much time as possible will be set aside for public questions and every session can be viewed live via webcast
The details of the three, all-day sessions are:
Monday 11 January
10.30am, Leader, Martin Tett
11.45am, Capital spending, Katrina Wood, John Chilver
2.00pm, Children's services, youth provision and education, Mark Shaw, Anita Cranmer, Tony Green
3.30pm, Adult social care and public health, Angela Macpherson,Gareth Williams
Tuesday 12 January
10.00am, Planning and environment, Warren Whyte, Bill Chapple, Patrick Hogan
11.15am, Economic growth, regeneration and property & assets, Steve Bowles, John Chilver, Martin Tett
1.00pm, Highways, transport and logistics, Nick Naylor, David Martin
1.45pm, Strategic transport and infrastructure, Nick Naylor, Martin Tett
2.45pm, Resources, Katrina Wood
Thursday 14 January
10.00am, Culture, sports and leisure, Patrick Hogan, Clive Harriss, Gareth Williams
11.15am, Neighbourhood services, Bill Chapple, Fred Wilson
12.15pm, Housing and regulatory services, Isobel Darby, Fred Wilson
2.00pm, Deputy Chief Executive service, Martin Tett, Gareth Williams (localities), Katrina Wood
2.45pm, Leader and conclusions, Martin Tett
Select Committee Inquiry chairman Ralph Bagge, who is heading up the budget scrutiny process, is urging people to send in their questions. "We all have a view about what should be spent on local council services, so I welcome people joining in to make sure we have our priorities right. It's hugely important, particularly with the pressures of the ongoing pandemic, that our budget for the next financial year is robust, that we are balancing the books, and that it serves the needs of the county and our residents in the best way possible."
The full programme for the three select committee meetings, together with all the background papers, is available here
Following the scrutiny process, the Select Committee will produce a final report listing the recommendations which will be presented to the Cabinet on 16 February. Final budget decisions, including the level of Council tax for 2021/22, will then be made by the full Council at its meeting on 24 February.