Have your say on a new political map for Buckinghamshire Council
New boundaries are being proposed for Buckinghamshire Council wards. The Local Government Boundary Commission wants to hear what residents and local organisations think about the proposals. The consultation now end on 5th December 2022.
The Commission is the independent body that draws these boundaries. It is reviewing Buckinghamshire to make sure councillors will represent about the same number of electors, and that ward arrangements will help the council work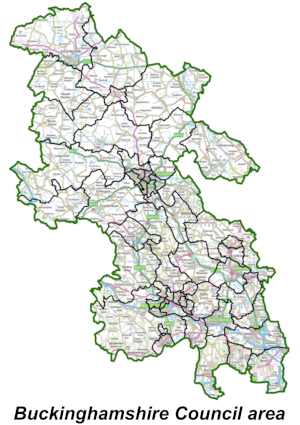 effectively. The Commission is proposing that Buckinghamshire Council should have 98 councillors, 49 fewer than at present. Those councillors will represent 51 wards, made up of 10 three-councillor wards, 27 two-councillor wards and 14 single-councillor wards. The boundaries of most wards will change. They have an open mind about further suggestions from local people to change and improve these recommendations and will consider all the submissions they receive. At present Newton Longville is part of a very large ward called "Great Brickhill" with three ward councillors. The commission propose this is replaced by a ward called Newton Longville represented by two ward councillors and a ward called Quainton represented by one ward councillor.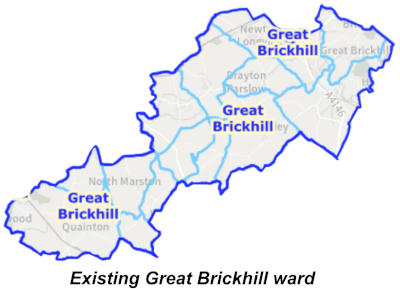 Launching the consultation Professor Colin Mellors, Chair of the Commission, said: "We want people in Buckinghamshire to help us.
"We have drawn up proposals for new wards in Buckinghamshire. We want to make sure these new electoral arrangements reflect communities. We also want them to be easy to understand and convenient for local people. Residents and local organisations can help us do that. We would like them to let us know whether they agree with our proposals before we take final decisions.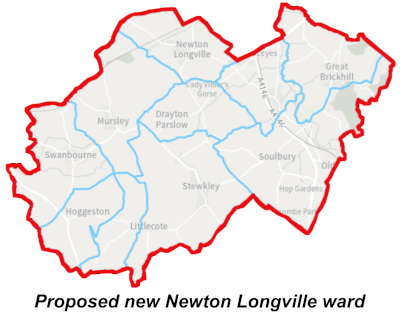 "It's easy to get involved. Go to our website. Or you can email or write to us. Just tell us what you think and give us some details why you think that. It's really simple, so do get involved"
The Commission has a dedicated section on its website where people can see the detail of the proposals and comment on the names of wards and their boundaries. You can also give your views by email at This email address is being protected from spambots. You need JavaScript enabled to view it. or by post: Review Officer (Buckinghamshire), LGBCE, PO Box 133, Blyth, NE24 9FE
You can view an interactive Map: https://bit.ly/BucksWardsReview
On the interactive map you can see the proposals for new ward boundaries. You can compare the proposals (in red) to the existing boundaries (in blue) and search across the whole of Buckinghamshire even down to street level. You can also click on any ward to find out how many voters are included in it and how many councillors they propose should represent it.
There is more of information to help you make a submission in the 'Related links' section at the top right of the page.
This stage of the consultation now closes on 5th December 2022.
The final report is due to be published on 10th January 2023. There will then be an order laid in Parliament which will make the recommendations law. The new arrangements apply to elections from May 2025.
.